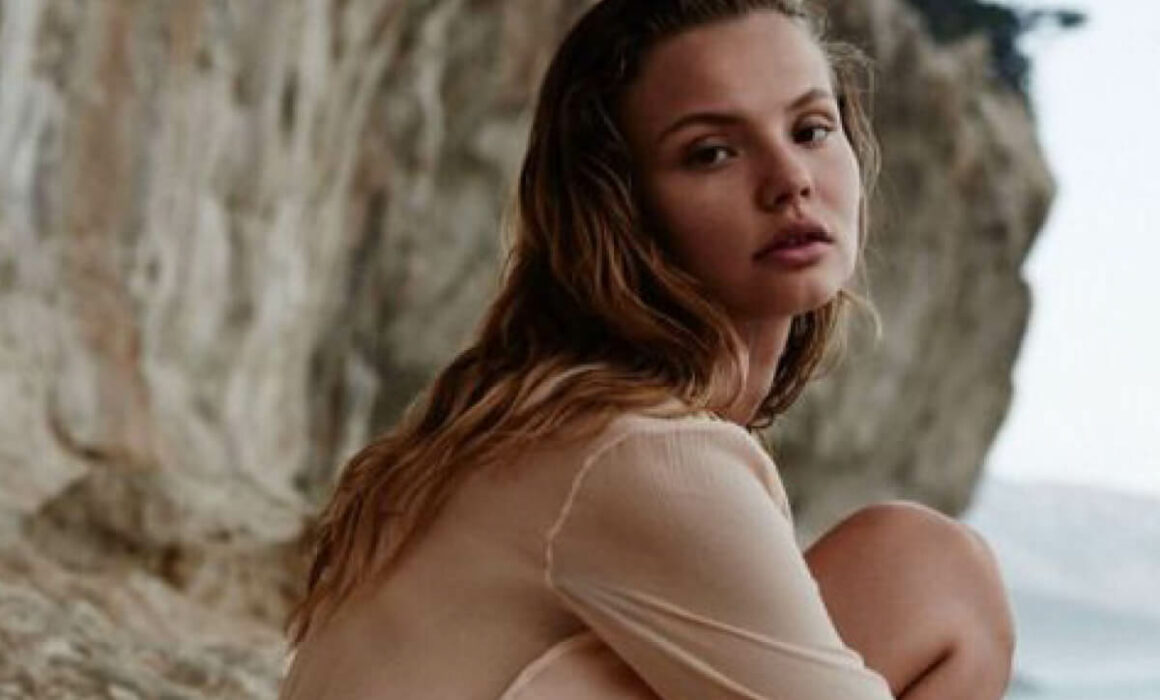 I personally believe it's a magical feminine quality.
If you look up the meaning of radiance in the dictionary it describes it as "light as emitted by something" (or someone!).
It's as simple as that: when we are radiant, we emit our own beautiful vibrant light into the world.
A radiant woman is a woman who is confident and comfortable in her own skin. Light radiates from her. She walks into a space and she can own her own place in that space. She stands tall. She is authentic and she is not afraid to be her full self. She's connected to her creative sexual energy. She is vibrant.
We all know women like this in our life don't we?
They are magnetic. They magnetize to them everything they desire.
How do we "become" radiant?
For me, above all, it's a really deep feeling from within that clothes, makeup, botox, a man or anything outside of me cannot bring me. It's a deep feeling I know and feel from within and it's a feeling that will come from doing a lot of personal growth. I know I am naturally radiant when I feel confident and good in my body, when I feel a sense of lightness (the opposite of overwhelm), when I appreciate who I am, when I truly am in love with myself and my life and I am honestly getting closer and closer to that feeling everyday.
Do you know the feeling? Have you ever experienced that feeling? Would you like to know and experience that feeling?
This coming weekend I am hosting a live virtual retreat on Saturday 25th April and Sunday 26th April.
It's called The Radiance + Magnetism Virtual Retreat!
I invite you to join me for a delicious nourishing virtual retreat live from my home to your home!
Because what else are you going to be doing this weekend in lockdown?
Take this precious time out for you to practice holistic self-care. Fill yourself up from the inside out. Reconnect with your radiance. Reawaken your vitality which is your birth right.
Arouse your inner light and flame. This is what attracts opportunity and prosperity into your life.
Sound good to you? I'd love for you to join us!
And just in case you need some words of inspiration and encouragement about the transformation of my work, read some of these encouraging words today among the many many words also to be found on our website:
"Corona has this incredible essence that softens the space around her. The radiance that beams from her, the sound of her voice – it's all laced with soulfulness and deep presence; 2 traits this world needs more of. She's a beautiful teacher to the world, and a student of it. A true seeker."
"Love, authenticity, passion and peace are just some of the words that come to mind when I think of Corona. I take both one-on-one and group kundalini yoga classes with Corona and every session is crafted in a connected and engaging way. The energy shift I feel is transformational – leaving me open–hearted, grounded and ready to take on my day. I absolutely love working with Corona – her integrity, honesty and calming nature make her a one-of-a–kind yoga teacher and mentor… Corona is one special and inspiring lady who I feel truly blessed to work with!"
All my love,
Corona x